Name-
Thayella "Thaye" Ardethel
Nickname-
Thaye, she is really never called by her full name.
Gender-
Female
Age-
16
Side-
Good
Home World-
Radiant Garden
Kin-
Aer is her older sister.
Personality-
Kindhearted and full of life. Thaye has a heart for others and always wants to give herself and help, no matter the consequences. Her heart it full of light, making her want nothing more than for the worlds to be rid of the darkness. Thaye is almost always happy-go-lucky and merry, getting overly excited very easily. A smile is most often found on her face more than not. She is rather optimistic with things and tries to look to the good rather than the bad. She can have a feisty side, but it is not seen too often. She is also very full of energy and has a bouncy personality with a skip in her step.
Kindheartedness might be a large trait of hers, but her biggest trait is her heart for adventure. She obsesses over adventures and gets herself in some sticky situations often because of it. She is the kind to find fun in a fight and smiles at the idea of a challenge.
Despite her kindness, Thaye has always been thought to be somewhat of an oddball in her home world. The way she lives for adventure and is most hyper nearly all the time makes her stand out. Thaye wishes to be accepted more, but she does not let it bother her much.
Though she may dance to her own beat, Thaye is fun to be around and a greatly loyal friend to have. Keeping her friends and loved ones safe is always her first priority and would never let them down as long as it is in her power.
History-
Thaye has lived and stayed in Radiant Garden all her life. There she live with her parents and older sister Aer in a nice little home. Thaye and Aer would always go exploring outside the town and get into trouble with their daredevil attitudes, though both loved each other dearly. Unfortunately, one night Aer disappeared when Thaye was still quite young. Something happened that night where Thaye mysteriously had no memory of her sister anymore. Her parents chose not to tell Thaye about Aer, for they thought she would be happier just no knowing. They had been right. She lived cheerfully, thinking all the while she had always been an only child.
Thaye lived in an offbeat sort of way, finding every chance she could get training to sword fight and doing daredevil stunts on top of the roof tops or in the fields. She has always been a somewhat of a 'Sora-Geek' for an elderly lady would always tell stories of the Keyblade Wielders and Sora's adventures, and the girl clung to every word of the exciting stories about these heroes of the past. She always dreamed to be one of them, to have such adventures as they did. It was her greatest wish.
Thaye's wish finally came true when one night, not long ago, a giant heartless appeared near the town's castle. Thaye rushed to go see what was amiss and ended up finding a very Keyblade in her hand. She tried to fight off the creature but ended up being swallowed through a dark portal. Falling from the portal, she landed in a curious world known as Wonderland, with a Keyblade in her hands. Thaye's wish had finally come true. After that she was whisked off into an adventure she had only ever dreamed of.
Keyblade(s)-
Sometime later in Thaye's adventure she obtained another Keyblade identical with that one; the only difference is that the parts that are blue on this one are green on her second one. She holds her first one, the blue, in her right hand and the green in her left.
Appearance-
She is wearing something like this-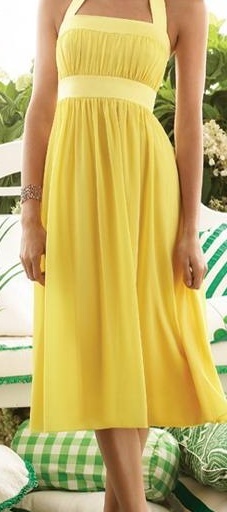 and