Name-
Aerielle "Aer" Ardethel
Nickname-
Aer (pro. Air), she uses this most often and rarely uses her full name.
Gender-
Female
Age-
18
Side-
Bad but semi neutral. She does not completely know she is on the bad side.
Home World-
Radiant Garden
Kin-
Thaye is her younger sister.
Personality-
Aer has the 'You-even-look-at-me-funny-and-I-will-hurt-you-hard' sort of personality. She is tough and deadly and not afraid to show it. People annoy her very easily, making her appear sour and subdued. She is not afraid to speak her mind or care what people think of her. Yet she has a rather good skill for acting and can pretend to be nice when she needs to.
Aer's personality can be confusing, making her question even herself sometimes. She tries to not have affection for anyone, though deep down she really can love no matter how hard she attempts to deny it to herself. She is not one to show emotions other than anger and annoyance. She loves to fight and will take any challenge that is thrown her way with full force. She has a very daring side to her no matter the dangers.
Aer's shell is a very tough one to break. Somewhere in that hard, disagreeable person is one just wanting to find her place in the world and be loved by someone that will accept her for who she is.
History-
Aer was born in Radiant Garden and lived in a nice house with her parents and younger sister Thaye. The two sisters, with hearts for adventure, would often go exploring and get themselves into trouble. But they would always stick together, having a very strong bond.
Aer's life was pleasant until she went out on her own one night. Outside the Radiant Garden castle, an enormous heartless appeared. Aer was shocked when a Keyblade appeared in her hand. She tried to fight the heartless but then they both fell into a large portal of darkness. Inside this utterly empty darkness, Aer resided for years, consumed in nothing but darkness and silence., with no way to get out. During that long time the darkness had somehow given her strength and knowledge but all the while slowly took away her memory. Then the heartless came back. She was determined to kill it this time. They fought in the utter darkness on and on until it grew lighter. Eventually the darkness dispersed and the two appeared in Twilight Town, just under the clock tower. They continued to fight but, despite Aer's determination to vanquish it, the heartless nearly won in the end, throwing her up into the air where she landed on the clock tower unconscious.
Varlexia, a Nobody of VOD, came and found Aer there clutching a Keyblade. The Nobody took Aer away and to Darthynia Castle. When Aer awoke she had no memory at all. Varlexia and the other Nobodies at VOD convinced her to join them, poisoning her mind by telling her stories of how Sora was evil and Organization XIII was the good ones. She got great knowledge of all the old tales from them, but learning it from the mouth of the Nobodies of VOD made her have a corrupt perspective on things. She agreed to help these Nobodies gain their hearts back by using her Keyblade to collect hearts for Kingdom Hearts. She became a valuable tool to VOD and a very loyal member, taking on the VOD name of 'Dark Key to Existence' for her Keyblade will help the Nobodies gain their hearts back while she also chooses darkness over light, giving it a double meaning.
It was not long ago when Aer faced that enormous heartless once more. It turned out this heartless took away memories. It even took away Thaye's memory of her sister because they had been so deeply connected. In Destiny Island, both girls ended up killing the heartless together and Aer's memory returned while Thaye once again remembered her sister. But neither are sure what to think of each other for they both seem to be on separate sides.
Now Aer is still loyal to VOD but after gaining her memory back she is starting to question all that she thought she knew about them. With Thaye mad at her for joining this group she is unsure what to do. Her emotions are conflicted and she is just trying to find the right answers.
Keyblade(s)-
She calls her Keyblade Syvra which means Silver in an old tongue.
Appearance-
(Just without the blades of course)
Usually wears something like-
and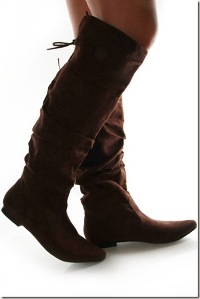 Though she often has on her black VOD cloak-